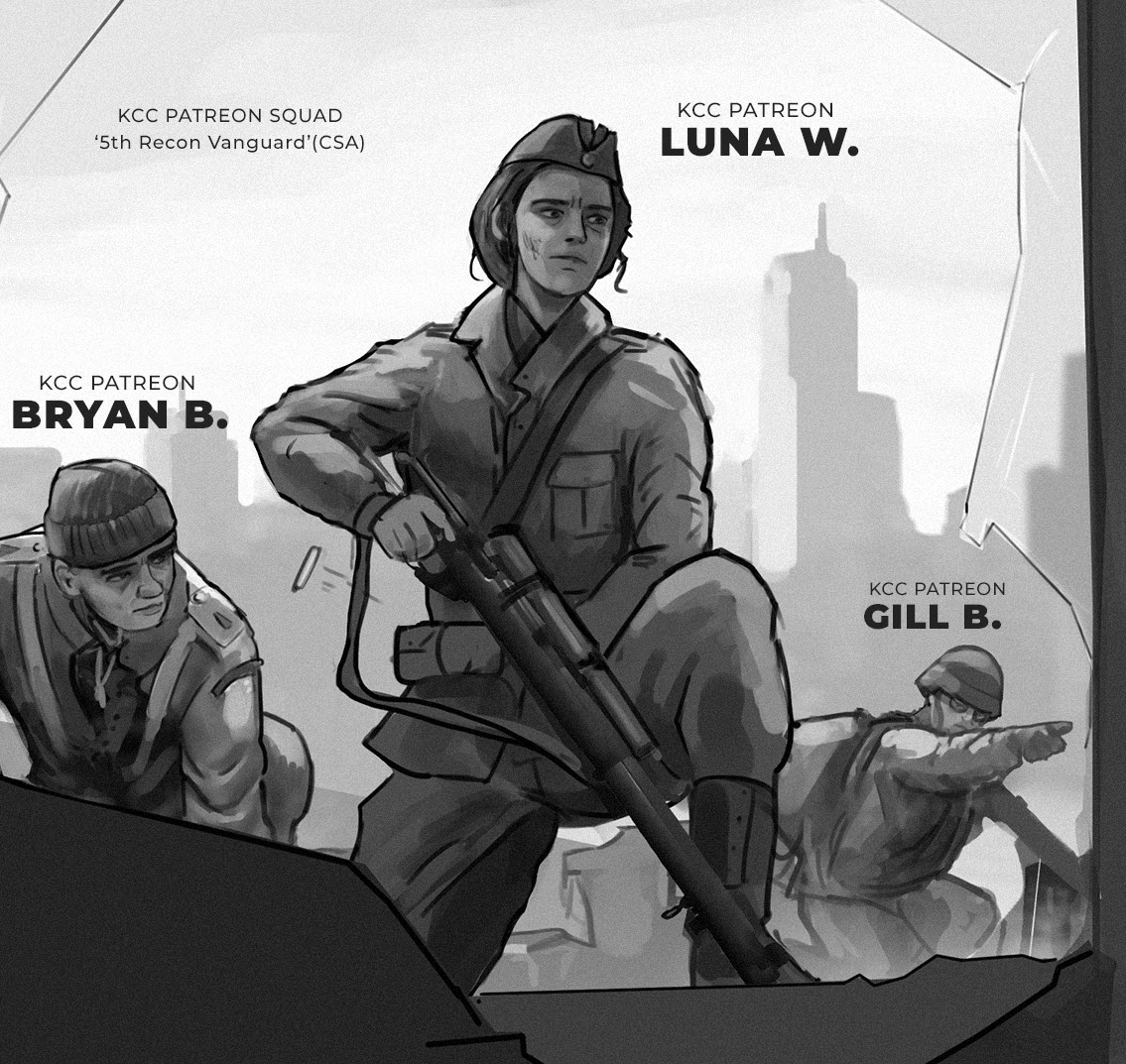 The Patreon Cameo Programme
The Divided States is an animatic and webcomic series that is built to be free forever. The series is fully crowdfunded, meaning we get all of our funding from merchandise sales and Patreon donations.
Patreons help support the show and can make cameo appearances as part of their perks package. They are also encouraged to form units and create background flavour for the unique world of The Divided States. We want to thank our close to 200 Patreons, donating around $1,800 monthly in 2022!
If you are interested in supporting TDS, check out our Patreon programme!
New Patreon? Don't forget to sign up to the newsletter and Discord!

All rights reserved, Kaiser Cat Cinema (Atelier Vincent De Nil BV), Belgium. Professional inquiries: vincentdenil.com / vincent@kaisercatcinema.com